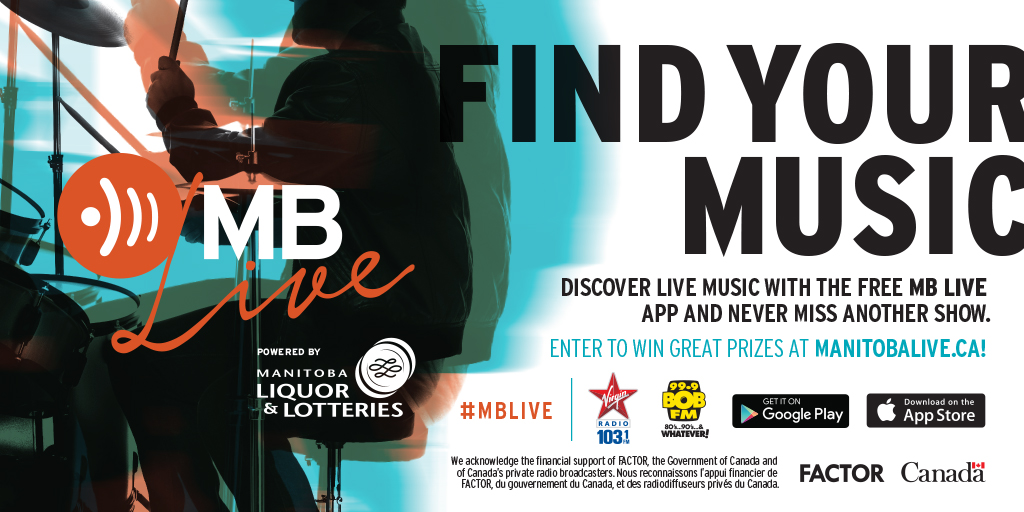 Discover live music with the free MB Live app and never miss another show!


We want you to find your music…
We've got a couple of pairs of tickets for two different shows from The 204 FM Radio Series for you to win. Enter before 1PM on Tuesday, April 26 to win a pair of ticket to see William Prince (April 26 at West End Cultural Centre) or Leaf Rapids (May 3 at the West End Cultural Centre).