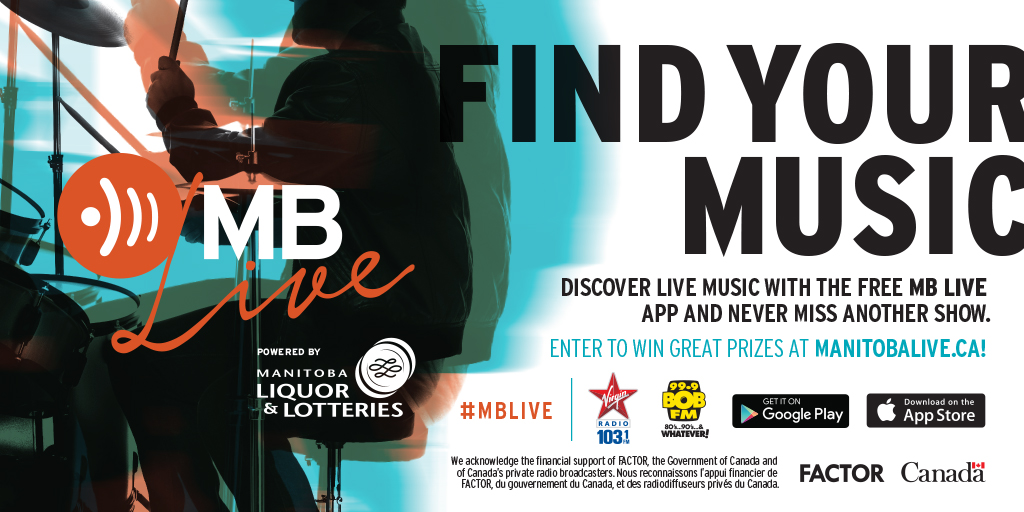 Discover live music with the free MB Live app and never miss another show!


We want you to find your music…
We've got ticket to the Winnipeg Symphony Orchestra's epic MANITOBA, MON AMOUR celebration (May 6 at the Centennial Concert Hall for you to win! We'll draw for the winners at 3PM on Monday, May 1!